Argan Oil - Moroccan women's centuries old beauty secret to get nourished glowing skin, lustrous shiny hair, and strong healthy nails.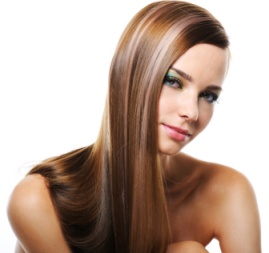 Argan Oil was featured on the
People Magazine
's July 12, 2010 "Trending Spotting" section. Below is the direct quote from the People Magazine...
"Argan Oil - From Morocco to Hollywood's red carpet, this ultramoisturizing agent beautifies all over"
ARGAN OIL DEMYSTIFIED
- what it is - Processed from the kernel's of argan trees found in Morocco, the oil is said to be a natural hydrating ingredient that condition hair, skin, and nails. "I tried it and fell in love," says cosmetics entrepreneur Josie Moran, "Now it's my No. 1 beauty secret".
SKIN BENEFITS - "
Argan oil is an antioxidant, so it can be considered an antiaging agent
. The oil is also
anti-inflammatory, so it can be helpful with eczema and acne
." says Miami Beach-based cosmetic dermatologist Leslie Baumann.
HAIR BENEFITS -
It absorbs easily to protect hair and tame frizz
."
Organic Argan Oil is wonderful for hair, skin, and nails. It is a wonderful multi-use product for your daily facial and hair care routine.
Pure Virgin Organic Moroccan Argan Oil 1 oz

$12.99$10.99 Condition: New


Pure Virgin Organic Moroccan Argan Oil 2 oz

$25.99$19.99 Condition: New


Pure Virgin Organic Moroccan Argan Oil 4 oz

$35.99$32.99 Condition: New


Pure Virgin Organic Moroccan Argan Oil 8 oz

$55.99$52.99 Condition: New